Oltremare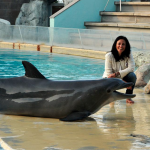 Park Oltremare is a container of educational courses, shows and entertainment. Adults and children will discover the beauty of the environment marine and terrestrial, spending an unforgettable day full of dolphins, the real protagonists of the park, along with the birds of prey, the animal farm and musicals.
Fiabilandia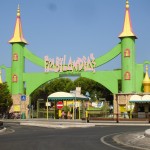 Fiabilandia Rimini is the park dedicated entirely to children, inspired by the fantastic world of fairy tales. Many beautiful sights await you: the Gold Mine, the Bay of Peter Pan, the Dream Lake, Off-piste, the Castle of Merlin, SpaceMouse, Cinema 4d, Captain Nemo Adventure, the Giant Slip, Kastoria and missed shows like Captain hook.
Mirabilandia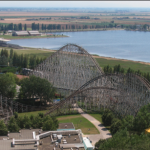 Wonderland is located near Ravenna and is among the largest theme parks in Italy. It boasts 10 extraordinary attractions, as Divertical, Katuun, Niagara and Rio Bravo. Performances and educational projects are also available in this park. In summer, there is also a wide Mirabeach aquatic area equipped with games and slides, when entertaining friends.
Aquafan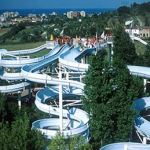 Aquafan is the most famous water park in Italy, also thanks to the collaboration with Radio Deejay. Surrounded by 90 thousand square meters of green, Aquafan stands on the hill of Riccione where there are three kilometers of slides: Kamikaze, Extreme River, Speedriul, Rapid River and StrizzaCool. Anyone can play in the beautiful pool with waves and participate in the foam party. Aquafan three areas dedicated to children with water games and animations.
Italia in Miniatura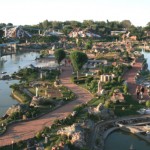 Italy in Miniature is located in Rimini. In addition to scaling to many Italian and European monuments, the park has attractions and educational games for the whole family. Entertainment and shows of humor make it one of the most appreciated by children.
Acquario di Cattolica
The Aquarium of Cattolica is the largest of the Adriatic Riviera, with more than a hundred tanks, home to sharks, penguins, turtles and jellyfish, crocodiles and otters, exotic animals like snakes and amphibians.
Skypark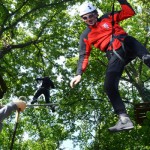 Adventure park for the whole family, Skypark is located in the heart of Valmarecchia, the massif of Monte Perticara, in the province of Rimini. The park is divided into 14 different paths: a paradise for those who love outdoor sports. Nature, emotions and challenges for a day of fun.
Jambo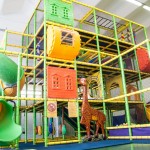 Jambo is the new inflatable park of San Marino, with plenty of space for kids: 0-3 years baby area, soccer field multipurpose inflatable path 16 meters long, 6 meters of inflatable slide, trampoline and various games. Completely closed, the room is heated in winter and air conditioned in summer. The ideal place to celebrate birthdays and themed parties.
Beach Village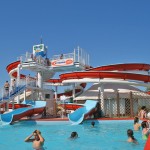 The Beach Village is the most fun water park on Riccione beach with children's club and animation, video games area, a creative workshop, water aerobics, aqua dance and swimming lessons on request.